Getting, Using, and Leveraging Reviews Part 1: Getting On-Site Reviews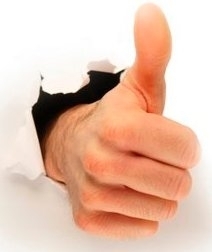 Customer reviews are one of the most powerful tools for eCommerce and business site owners, as well as one of the most useful, both for consumers and for merchants. Reviews help consumers make informed buying decisions, and when done right, can be a source of honest, unbiased information that can both help a business to grow as well as fix any problems that the business might not be aware of.
Reviews figure prominently in placement positioning on search engine results pages (SERPs), so leveraging reviews will help improve your placement on Google Shopping and Google Places for Business listings, along with others. The engines increasingly value reviews, as user-generated content (such as reviews and "likes" or +1s) become more important to search. Reviews can be found in many different locations on the Internet, from review modules on your own site, to third-party reviews such as shopping sites, and business directory/review sites such as Yelp.
The ways that reviews are collected and used vary, which makes this a complicated subject. In this three part series of articles, we will attempt to clarify the many different aspects of this topic. While opportunities are out there for getting and using reviews that are provided to you voluntarily, you will see that many of the third-party review sites that generate product and site reviews charge merchants monthly fees. This aspect of business promotion may be something that requires a spending budget.
How Are Reviews Used
Even if the search engines don't explain exactly how they use this information, reviews and ratings do have an effect on a business' ranking in Google Shopping, Google Maps, and in Yahoo! Local and probably in Bing Places for Business, as well. Google accepts reviews directly from users on Google Maps. In Google Maps, the volume of reviews most likely influences rankings, more so than whether the reviews are good or bad. Yahoo! Local doesn't say what their threshold is, but when the number of reviews about a business reaches a certain level, whether they are positive or negative, the reviews begin to be a factor in rankings.
Reviews have another affect on your rankings in that positive reviews are a positive influence on click-through rates. Since search engines want to return the most relevant results for each query, search engines will eventually think that search results that do not get clicked on often aren't as relevant and will likely let it slip a little in the ratings.
MightyMerchant On-Site Review Module
Reviews that are generated on your site using the MightyMerchant review module will not be directly accessible by Google, but are still beneficial to users browsing your site who want to know what other people think of your products. These reviews would be the source of the 'product review average' and 'product review count' attributes that we can submit in the product feeds that get displayed in the Google Shopping comparison shopping engine. Or, this information can be provided by working with one of Google's review partners, Bazaarvoice or PowerReviews, as explained in "Third Party Providers" in Part 2 of this article series.
Generate Reviews You Can Use
1. Email Follow-Up
If you already send out email follow-up messages after your customer orders (when the payment posts, when the order ships, etc.), you should definitely use these emails to solicit online reviews. One way to segment your mailing lists and alleviate this hurdle to creating an account on a review site is to notice the type of email account that the customer has.
2. Utilize Google Accounts
For instance, if they already have a Google Gmail account, you can ask them to log into their Google account to leave you a review on Google Places for Business. All they have to do is search for the business that they want to review on Google.com or Google Maps, and click the "more info" link next to the business name in the left panel. The information window will expand with additional options including a "Write a Review" link located above the address of the business. Make it clear that you are seeking their honest opinion and even if you are offering an incentive to provide a review, you aren't trying to influence the tone of their review in any way.
3. Printed Requests
If you ship products to your customers, include a printed request for a review on your invoices or shipping statements. As explained above, let the customer know you are seeking truthful reviews, clearly tell them where to go (Google, Bing, Local.com, Yelp, etc) and how to create the review. If you do have listings on review sites, such as Yelp, make sure your listing is accurate!
4. Link to Review Profiles
On your website, you can create a special review page that links customers from your site to various review sites. Link customers directly to your profile and include brief instructions on how to fill out the review form.
5. Ask for Reviews
Asking for reviews can be a good way to run an effective promotion. Consider offering everyone that leaves a review (good or bad) a chance at winning a cash prize or gift basket. It's fine to run a contest, offer a coupon or provide some incentives to get reviews, as long as it is perfectly clear that you're not "paying" for a good review.
6. ReviewBiz Widget
ReviewBiz is a free online customer review tool from BrightLocal.com that automates the customer review process. The ReviewBiz widget has a button that sits on your web site and directly connects to each of your local review profile pages on several online directories and search engines, including those most often used: Google Places for Business, Yelp, FourSquare, Facebook, Dex, Bing, Twitter, and Local.com. ReviewBiz requires a registration and some basic business info for their five step installation process. You can choose the layout of the different badges (150 pixels, 250 pixels or 300 pixels wide) and either a single, double, or badge graphical layout.
After providing your contact information and completing the other steps, a code is generated that must be placed on your website (HEROweb can help with this set-up.) After ReviewBiz is installed, your customers will be able to hover over the button and select where they would like to post a review. They will then be connected to the chosen review site and can leave their review.
In Your Store
7. Set Up A Computer
If you have a brick-and-mortar store, consider setting up an inexpensive computer by the checkout and ask customers to review their items before they even leave the store. While this wouldn't work for every retailer (and certainly not for online-only retailers), it does have some advantages. If you offer a reward for reviews, such as a discount, coupon, or gift card, you can provide it right then and there. While you can encourage everyone to leave reviews (even customers that aren't happy), this set-up allows staff to help customers through the process and make sure that happy customers are specifically invited to leave their thoughts while they're motivated to do so.
Google Seller Ratings and AdWords Ads
Google Seller Rating Extensions were introduced in 2010. The ratings show your merchant star ratings, aggregated from review sites all around the web, attached to your AdWords ads. However, these Google Seller Rating Extensions are not added automatically. These extensions are only shown for U.S.-based advertisers that have accumulated at least 30 combined reviews from different sites that average at least 4+ stars. So, this is another situation where actively going after reviews is going to help your business in more ways than one.
Continue reading Getting, Using, and Leveraging Reviews Part 2: Third-Party and Off-Site Reviews