Meet HEROweb's Web Development Team
HEROweb Marketing and Design, the creators of MightyMerchant, is based in Springfield, Oregon and has been providing top-level technical services to nationwide clients since 1996.
Our Goal
We believe getting your business online should be a fun and stress-free adventure for you. We love getting to know you, learning about your business, and putting together great websites. Our goal is to provide business owners with straight-forward, comprehensive, and affordable Internet services that produce positive financial results.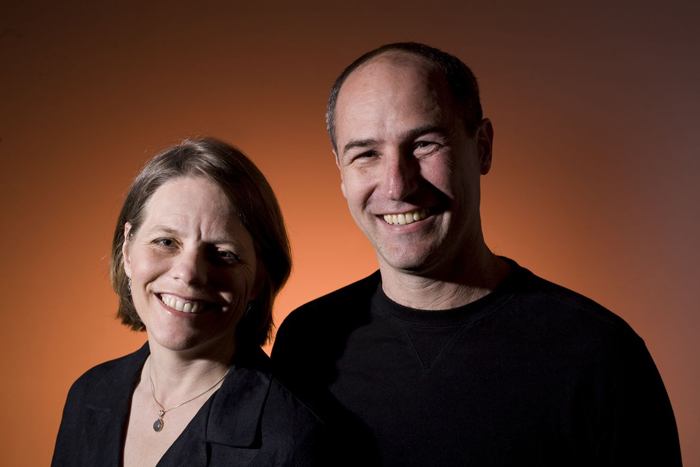 Staci Schipporeit
Co-Owner and Software Architect
I'm Staci, creator of our hosted eCommerce/CMS platform, MightyMerchant. I have been fascinated with computers since I got my first Radio Shack TRS-80 back in junior high. I graduated with a CIS degree from the University of Oregon in 1987 and I've been writing database driven software applications non-stop since then.
After graduating, I spent a few years at the University of Oregon writing conference and course registration software, then moved onto authoring mortgage origination software that was deployed at credit unions throughout the US and sprinkled in several vertical market applications as an independent consultant. I've been developing software for the web for about 15 years.
I love to create software that is transparent so you don't have to think about how to use it, it just works as you expect it to. I love how web development tools are constantly evolving and how we can take so many different technologies, many of them conceptually quite simple, and we can combine them to create something functionally and aesthetically beautiful.
When I'm not working, I love spending time with my husband, our three children (now mostly grown), gardening, playing tennis, working outdoors, reading and solving puzzles (even though solving puzzles pretty much defines my job too).
Michael Stearns
Co-Owner, CEO, and Thumbs-Up Guy
I am Michael Stearns - the co-owner, jack-of-all-trades, and head cheerleader at HEROweb. My main areas of responsibility include System Architecture, Technical Administration, Customer Support, and doing anything and everything it takes to keep our customers' websites ticking along.
Since Al Gore has already laid claim to founding the Internet, I can't take the credit for that one, but I have been a die-hard Internet user since the early days. Prior to founding HEROweb, I worked as an Internet Technical Writer at the University of Oregon and went on to be the lead designer and maintainer of the University's central website. My initial focus of doing visual design and writing content has evolved into a much more technical one. My primary interest, as far as computing goes, is how people can use computers to improve the quality of communication.
For the past half dozen years my life has been focused on our Internet business, my wife and 3 kids, and our 17 acre mini-farm in Oregon. Sometimes this is a hard act to balance. But I am never at a loss for something fun and interesting to do.
While the Internet has been a very fast rags-to-riches-to-rags story for many participants in the dot-com craze, HEROweb has taken a slow and steady approach to building our business. We like to think of ourselves as the Heinz Ketchup of Internet companies. We invite you to give us a try!
Senior Web Developer

After a previous life as an RN, I graduated in 1997 from the University of Oregon with a degree in English and a certificate in Electronic Publishing. Since that time, I have worked as a graphic and web designer.

I have been a web designer with MightyMerchant since Feb 2003 and think I have the best job around. I enjoy creating websites that look good and function well, and MightyMerchant's software features make that easy.

In my free time I like to watch movies, hang out in the backyard with a glass of wine, travel to visit family (especially the grandkids!), and spend time with my husband.

Customer Care Specialist

I joined the Datahost/MightyMerchant/HEROweb Marketing and Design Team in Oct 2005. My daily tasks are customer relations, domain management, bookkeeping, administrative support to the office team, and reception.

My work history includes variety, human resources, customer service, medical billing, retail sales, and floral.

When I am not juggling a busy schedule, caring for 3 cats, our dog Quiver, and 2 fish tanks, I enjoy gardening, and growing pretty colorful dahlias. With two active daughters, my volunteer efforts are endless at Pleasant Hill High School, and the Pleasant Hill Community Theatre.

Web Developer/Support Specialist

I graduated from Mansfield University of Pennsylvania in 2010 with three majors - English, French, and Philosophy, but I've since discovered that I enjoy web development most of all. I first started building websites in the days of table-based layout and Netscape Navigator and I've been interested in web design and development ever since. For the past two years, I have focused on making a career of it. I joined HEROweb in September of 2015 and I could not be more thrilled to be a part of the team.

In my free time, I enjoy reading, playing guitar, biking, gardening, traveling, and playing with my cat.