Create a Thumbnail for Your YouTube Video
Have you ever needed a still image of a YouTube video for your blog or website? You can easily download your YouTube thumbnail. Follow these steps:
Step 1
Go to your video's page on YouTube and copy the Video ID (it's the mix of numbers and letters found after the = sign in the address bar).

Step 2
Go to the following url: http://img.youtube.com/vi/VIDEO_ID/0.jpg and replace VIDEO_ID with the Video ID you copied from Step 1.

Step 3
Right click (CTRL-Click on a Mac) and choose "Save Image As…" We recommend renaming the file to something more meaningful than "0.jpg" so that you can find it later.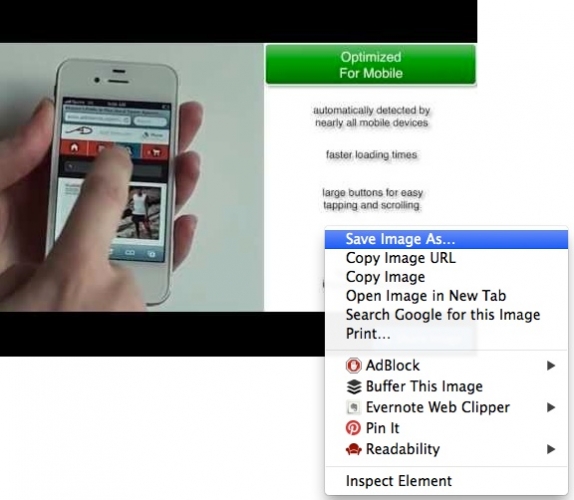 You're done! Now you can upload your image to your blog or share it however you would like.
Subscribe Now
---
About the Marketing Bite
Marketing Bites are short actionable tips to help you market your business. Each Bite contains a marketing idea and an easy to complete action. The Marketing Bite is emailed weekly to subscribers.
Readers say...
"You offer such great information - I feel like I am gaining a bigger and smarter marketing presence. Thank you so much!" -Pamela
"Thanks. I have been getting a lot of value from [the Marketing Bite]. If I need help with marketing on the web in the future, I know where to find the experts." -Jodi